15th Australian Space Forum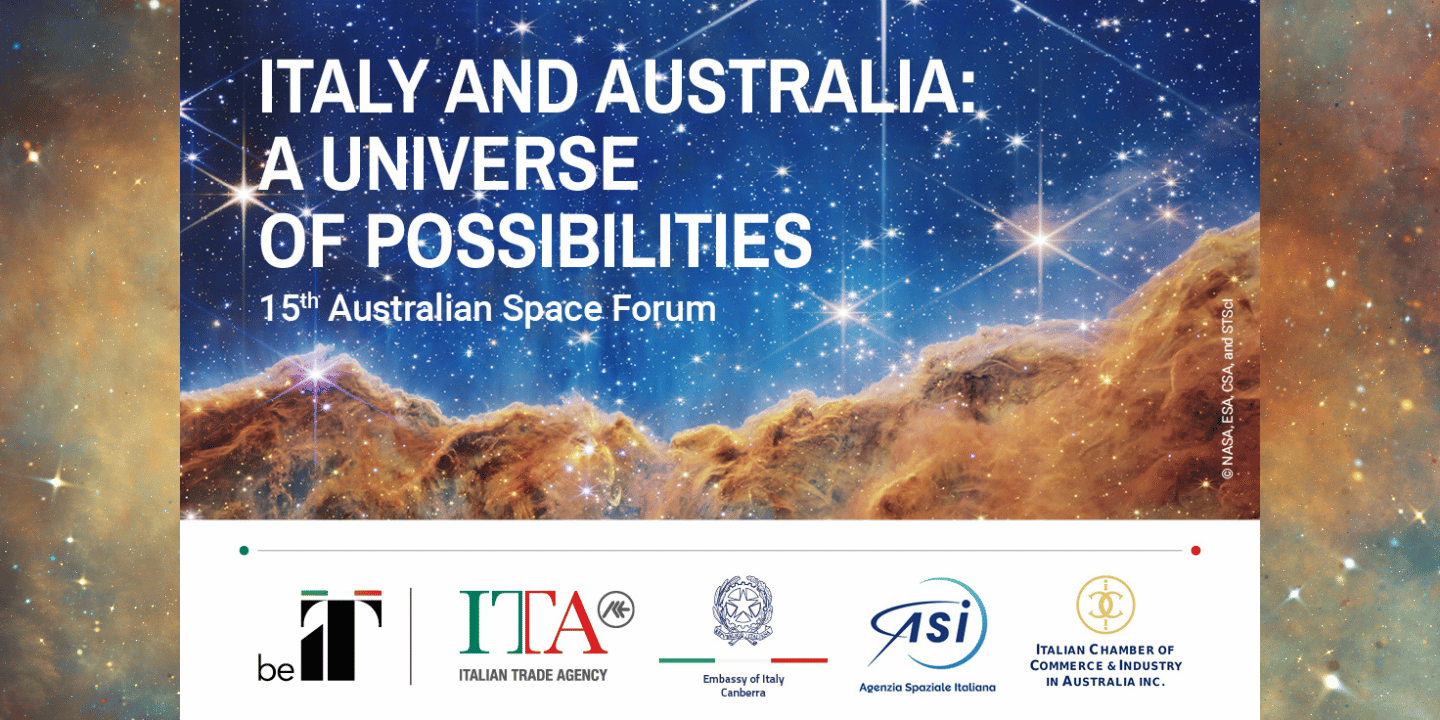 We are excited to share that we have collaborated with the Australian and New Zealand office of the Italian Trade Agency, to support the Australian Space Forum on 9th May 2023 in Adelaide.
In partnership with Italian Space Agency, we will be showcasing advanced Italian space technology companies interested in collaborating with the Australian space industry for mutual growth and success.
We extend our appreciation to the Embassy of Italy in Australia, and Consulate of Italy in Adelaide for their valuable cooperation. Visit Italy's stand at the 15th Australian Space Forum on May 9th to learn more about the cutting-edge space technologies from Italy.