2022-23 Migration Program survey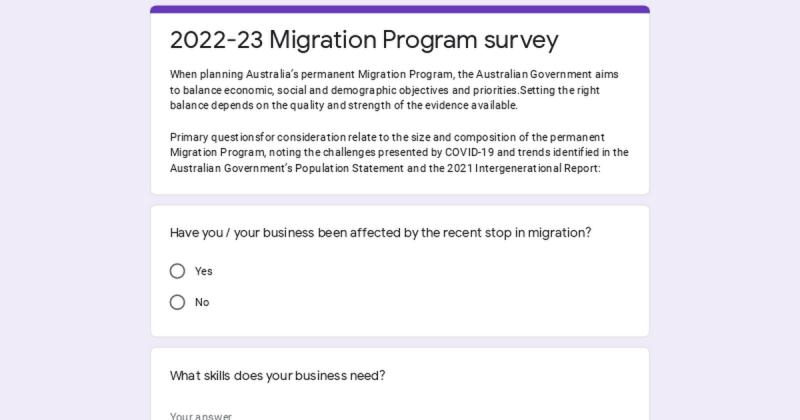 The Italian Chamber of Commerce and industry is in the process of submitting a report to the Australian Department of Home Affairs with suggestions on the Australian migration policy with particular consideration of struggles from the COVID-19 pandemic.
With Migration being a fundamental element of the Australian Economy, it is vital that the Australian government devise a robust program that aims to balance economic, social, and demographic objectives and priorities.
We would love to hear your thoughts on the current migration situation and encourage you to fill out the below form (even partially) before 🗓Thursday 2nd December, so that we can incorporate your experiences into our report 📝.
Read more here: https://forms.gle/vfFW7ifFj6cg6Cft6