Italian crew launches Virgin Galactic's first commercial aerospace flight!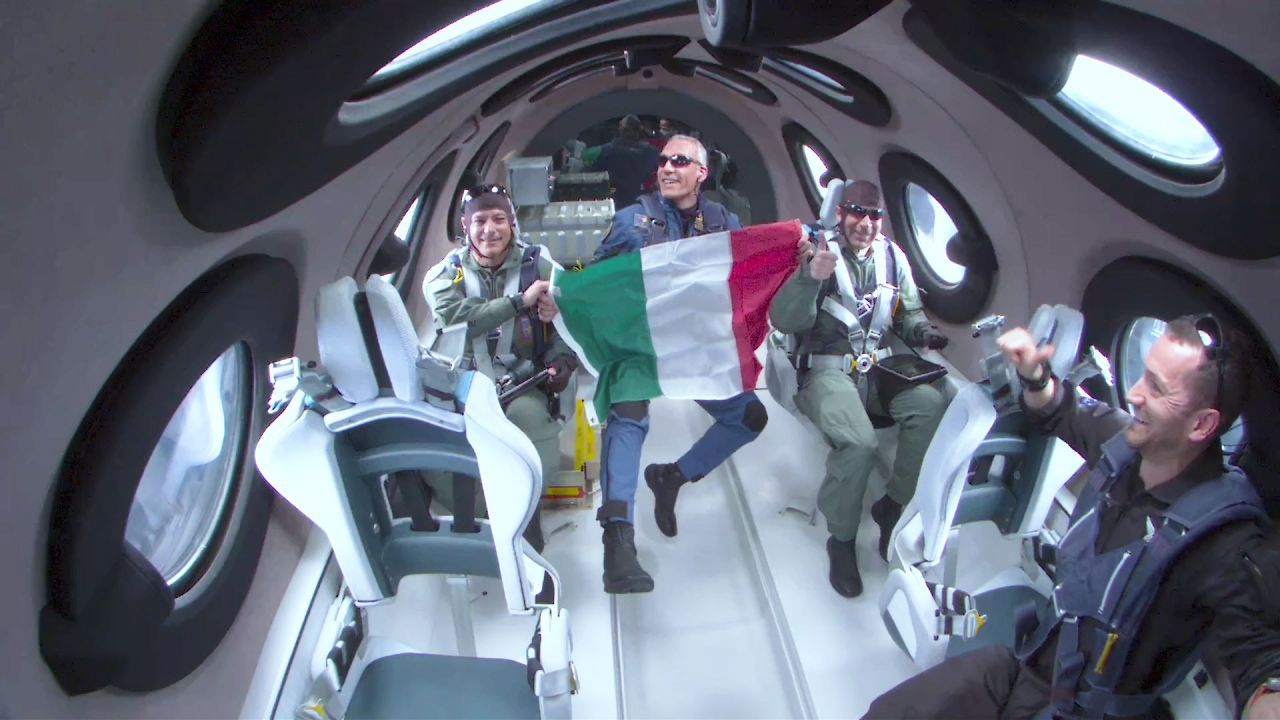 🚀 It's almost fully #Italian the #crew who flew into #space for the first #commercial#aerospace#flight operated by Virgin Galactic, the new branch of the Virgin company, founded by the British sir Richard Branson in 1970.
Among the crew were Italian Air Force Colonel Walter Villadei, Lieutenant Colonel Angelo Landolfi, a physician and flight surgeon, and Pantaleone Carlucci, flight engineer and payload specialist.
The crew was also joined by their Virgin Galactic trainer, Colin Bennett, and Unity's two pilots, Michael Masucci and Nicola Pecile.
A collaboration between Aeronautica Militare and Consiglio Nazionale delle Ricerche, allowed multidisciplinary experiments in medicine, advanced materials, fluid physics, and physiology.
Through a special spacesuit, developed by the Italian company Spacewear, consisting of 150 pieces including textile sensors. The results will allow to study the effects of agents such as radiation, free radicals, and oxidative stress that are the basis of many diseases and the cause of cellular aging. The acquired information will also provide useful data for scientific research applicable to various sectors, not only technological but also for human health.
Thanks to its significant contributions and achievements in various aspects of space exploration, technology, and research, Italy has emerged as a prominent player in the global space industry, making notable advancements and fostering international collaborations,
Italy has excelled in satellite technology and has been involved in designing and constructing advanced satellites for various purposes. The country's expertise in Earth observation satellites has led to the development of highly sophisticated and innovative systems – which are also used in Australia – that monitor and analyse Earth's environment, weather patterns, and natural resources.
Italy's strong presence in the space sector is further reinforced by its active participation in international space collaborations, for instance with European Space Agency – ESA and NASA – National Aeronautics and Space Administration, that contribute to the advancement of space exploration as a whole.
🌏 ICCIAUS proudly promotes Italy in this sector! 🎊
(Pictures taken from Richard Branson's LinkedIn Profile)