Italy at the 14th Australian Space Forum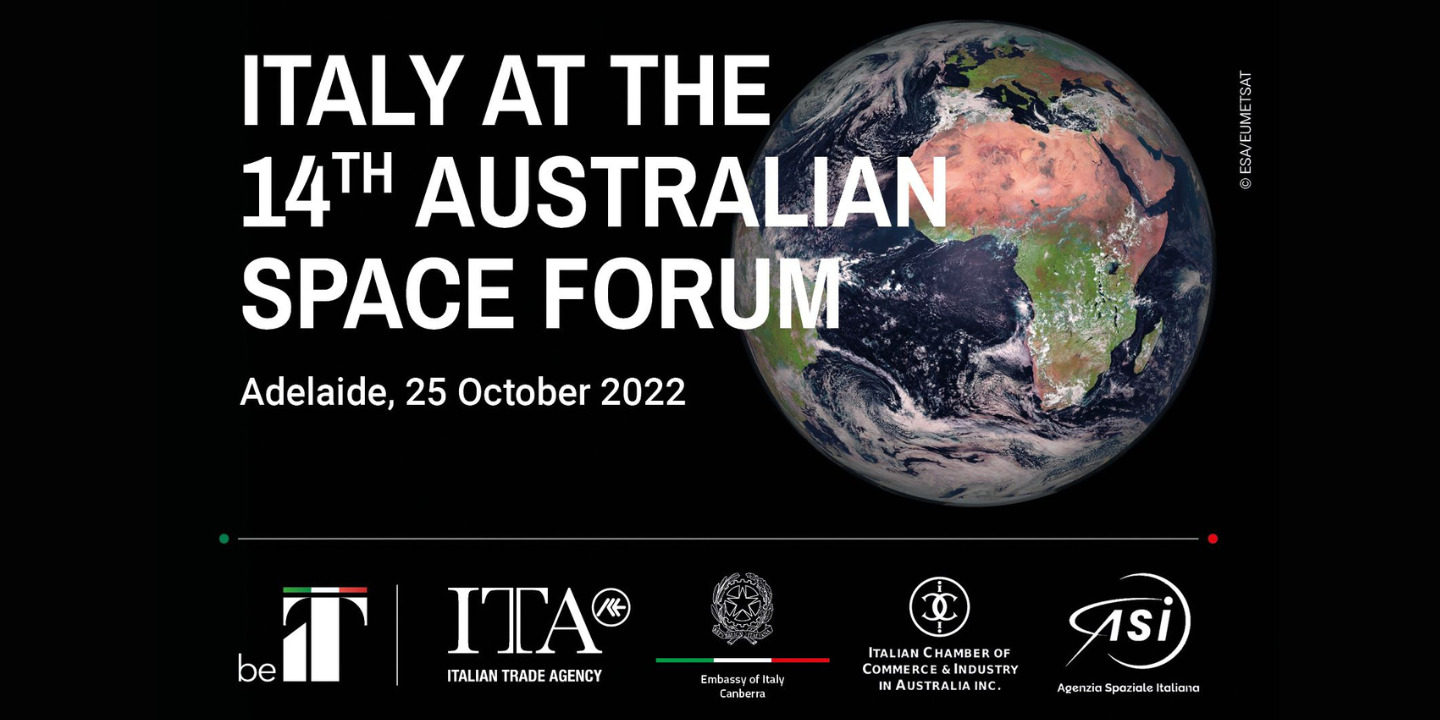 ICCIAUS will participate with a stand coordinated by the ITA – Italian Trade Agency – Sydney at the 14th Australian Space Forum.
The recent DART mission has confirmed once again how the Italian space industry is one of the most relevant worldwide:
LiciaCube satellite, operated and coordinated by the Italian Space Agency (Asi) and built by the Turin-based company ARGOTEC sent back to Earth detailed images 13 million kilometers away from Earth as the collision approached.
With Australia heading towards becoming the next spaceindustry hub and Sydney to host the biggest international event related to space in 2025, Italy is at the forefront of innovation.
Come and visit the Italian stand in Adelaide!