True Italian Taste (Project )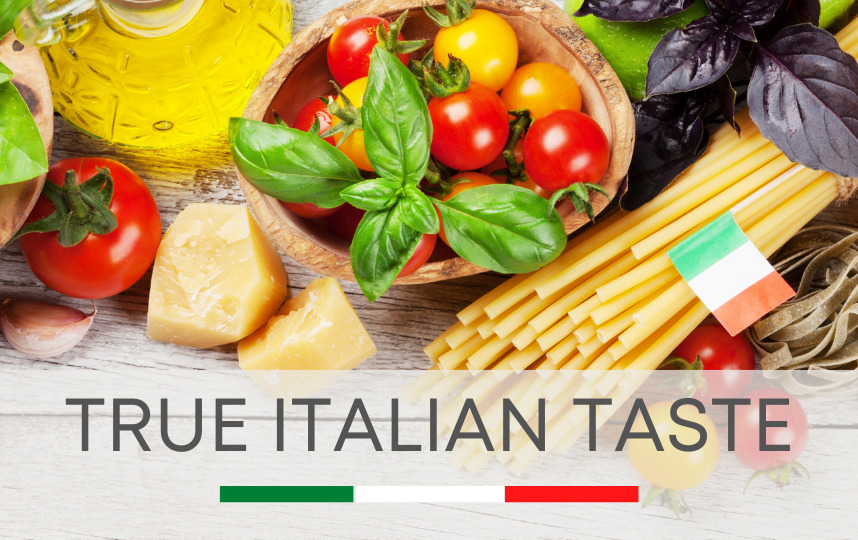 Financed and promoted by
"THE TRUE ITALIAN TASTE PROJECT IS A WORLDWIDE SERIES PROMOTED AND FINANCED BY THE ITALIAN MINISTRY OF FOREIGN AFFAIRS AND INTERNATIONAL COOPERATION THAT AIMS TO EDUCATE, LEVERAGE AND SUPPORT CERTIFIED ITALIAN FOOD AND BEVERAGES OUTSIDE OF ITALY."
The project provides educational tours, incoming business, workshops and seminars, as well as a series of training activities, masterclasses and events promoting authentic Italian products abroad.
---
EVENTS AND INITIATIVES: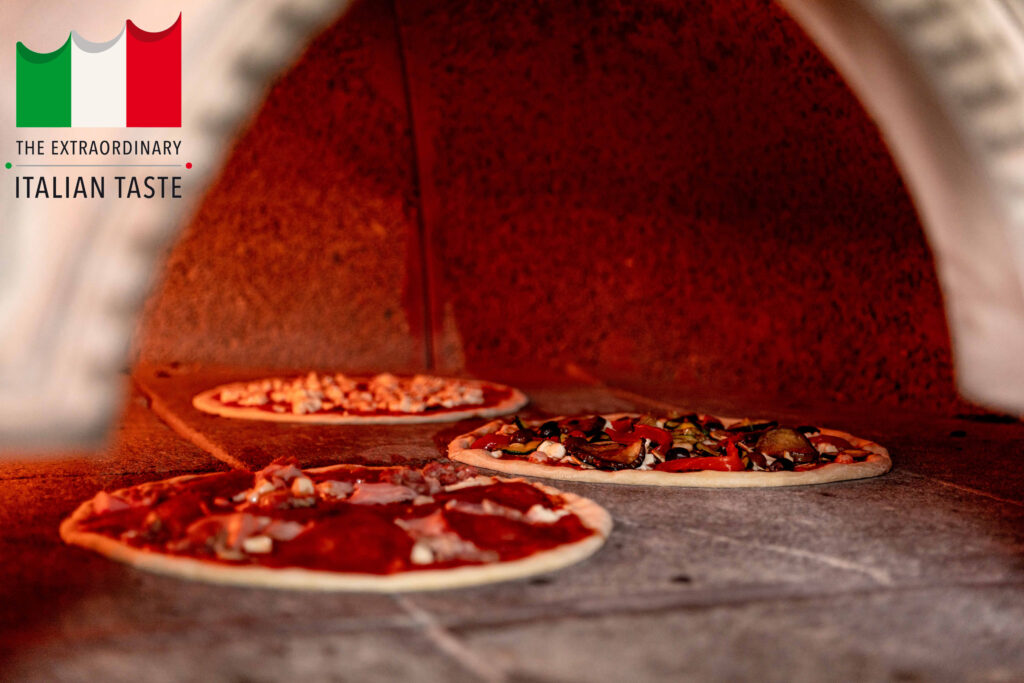 Authentic Italian Pizza
Pizza in Italy is a serious affair, with different schools of thought, recipes and trademarks, and even worldwide recognition as a form of cultural heritage. It's possible that not everybody knows about the intricacies and details behind this Italian dish or is aware of the existence of Roman and Neapolitan pizzas, two artisanal stiles deeply rooted in the regional customs from which they originated.
Romana is prepared with a 8 to 24 hours matured dough, seasoned almost to the edge and cooked to obtain a low and fragrant result with a consistent crunchy note. The four main Roman pizzas are Margherita, Napoletana, Capricciosa and Zucchini Flowers.
Napoletana is famous for the stretching technique done by hand by Pizzaiuoli, with an artful dexterity which is inscribed in the UNESCO Intangible Cultural Heritage of Humanity list since 2017. With strong regulations to acquire the "Vera Pizza Napoletana" collective trademark such as an even 1-2 cm high and puffed up crust, it has to bake from 60 to 90 seconds to achieve an easy to fold pizza. The traditional Neapolitan pizzas are Margherita and Marinara.
Authentic Italian Table
Australians love affair for Italian food is immense however not many Australians are able to distinguish the difference between real, authentic Italian-made products and those which only sound Italian. This exclusive media, influencers and industry professionals only event which will guide guests' taste buds and knowledge raising awareness about 100% Made in Italy , their traditional ingredients, nutritional aspects, certifications and excellences.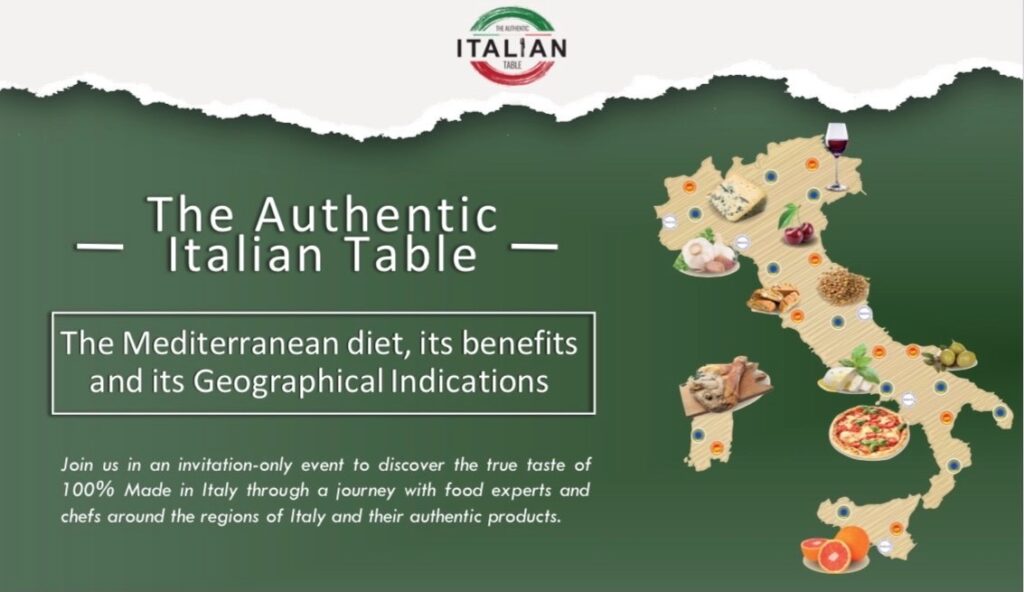 ---
Prosecco D.O.C Masterclass
Lightness, liveliness, floral and fruity aromas, balance between sweet and sour, olfactory elegance and moderate alcohol are all key aspects to the continued success of Prosecco DOC, real representation of Italian excellence.


Italian Cocktails & Aperitivo Masterclass
Italians and Italy's love for gastronomy knows no boundaries and permeates every social moment of their life, having at their heart the aperitivo, a centuries old tradition which quickly became popular across the entire country and eventually brought its tastiness and levity all over the world.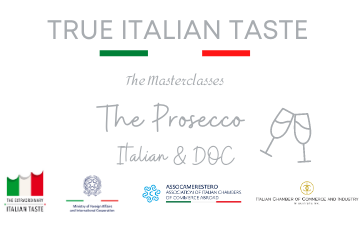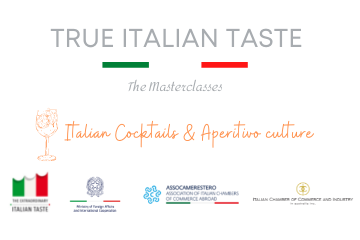 Parmigiano Reggiano Masterclass
Parmigiano Reggiano is a cheese with a long history and famous today throughout the world. Parmigiano Reggiano is a true product of the land and of the traditions of the people who have been producing it for over 1000 years.
Extra Virgin Olive Oil Masterclass
Extra Virgin Olive Oil, also known as EVOO, is the liquid obtained in the first pressing of the fruit by cold extraction, and is harvested by purely mechanical means rather than chemical. Olive oil is the cornerstone of the Mediterranean diet, an essential nutritional mainstay for the world's longest-living cultures.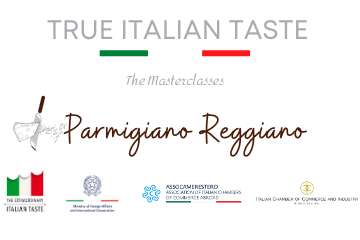 ---
The Authentic Italian Table Masterclass
Our Masterclass on 100% Made in Italy products, their traditional ingredients, nutritional aspects, certifications and excellences held in Sydney on the 7th June 2021. View the video to see the highlights of the day!
---
ICCIAUS | TRUE ITALIAN TASTE MAP
Check where to buy true Italian products in Sydney and Canberra with our True Italian Taste map:
---
GEOGRAPHICAL INDICATIONS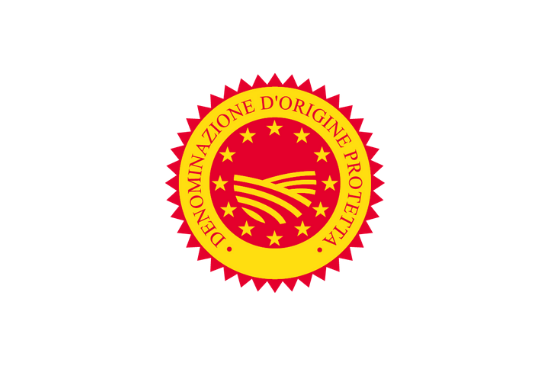 PDO –
PROTECTED DESIGNATION OF ORIGIN (D.O.P.)
The qualities and properties of PDO products are exclusively determined by the geographical environment. In order to receive the PDO status, the entire product must be manufactured and processed within the specific region.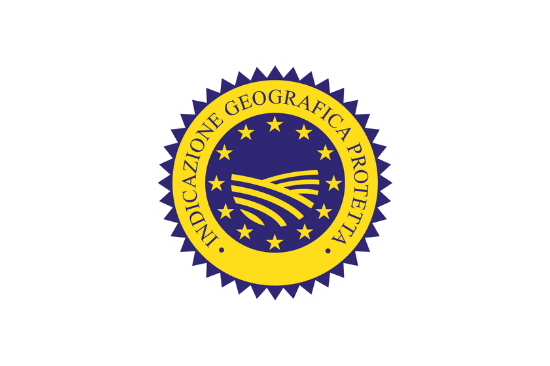 PGI –
PROTECTED GEOGRAPHICAL INDICATION (I.G.P.)
PGI products is a certain quality of feature that is attributable to its geographical origin. For PGI products, the European regulation stresses the production and/or processing phase that must be performed in a certain territory. PGI status is granted even when one phase only of the productive process is carried out in that region.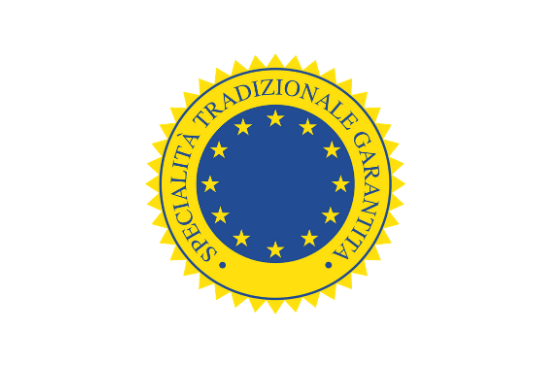 TSG-
TRADITIONAL SPECIALITY GUARANTEED (STG)
This label identifies products with traditional features, either in the composition or means of productions, without a specific link to a particular geographical area. This particular certification is given to products with customised names and offering a set of features which distinguish them from other similar products.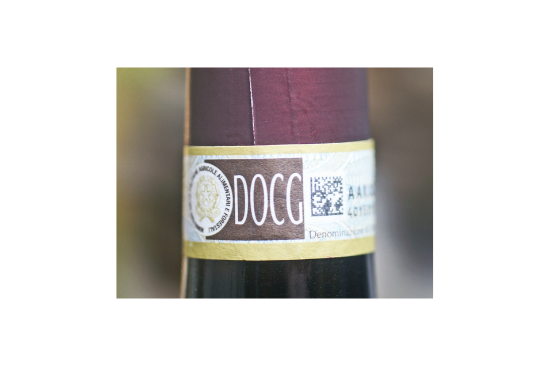 DOC/DOCG- DENOMINATION OF CONTROLLED ORIGIN/DENOMINATION OF CONTROLLED AND GUARANTEED ORIGIN
These labels were created to legally define wine production areas and production formulas. DOC denotes a wine made within an officially delimited geographic zone, from an officially prescribed grape or blend of grapes. Even more rigidly controlled are those wines labelled DOCG. The previously mentioned IGP can also be used to signify that the wine is from a particular geographic area.
---