Cultural Perspectives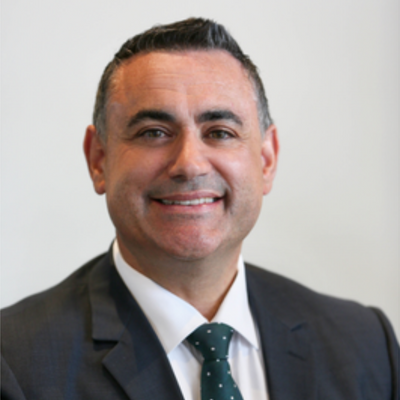 John was Deputy Premier and Minister for Regional NSW Industry and Trade for the Parliament of New South Wales.
First and foremost a businessman, John founded and built Ryleho Home Solutions, a manufacturer of energy-efficient building products, into a multimillion-dollar operation, earning a reputation as an innovator and a transformative industry leader.
In 2011 was elected to the NSW Parliament. In 2014 he was promoted to his first Ministry and became Deputy Premier in 2016 where he's played a pivotal role in redefining long-term policy for industry, education, environment, infrastructure and the economy.