Weekly economic report powered by Intesa Sanpaolo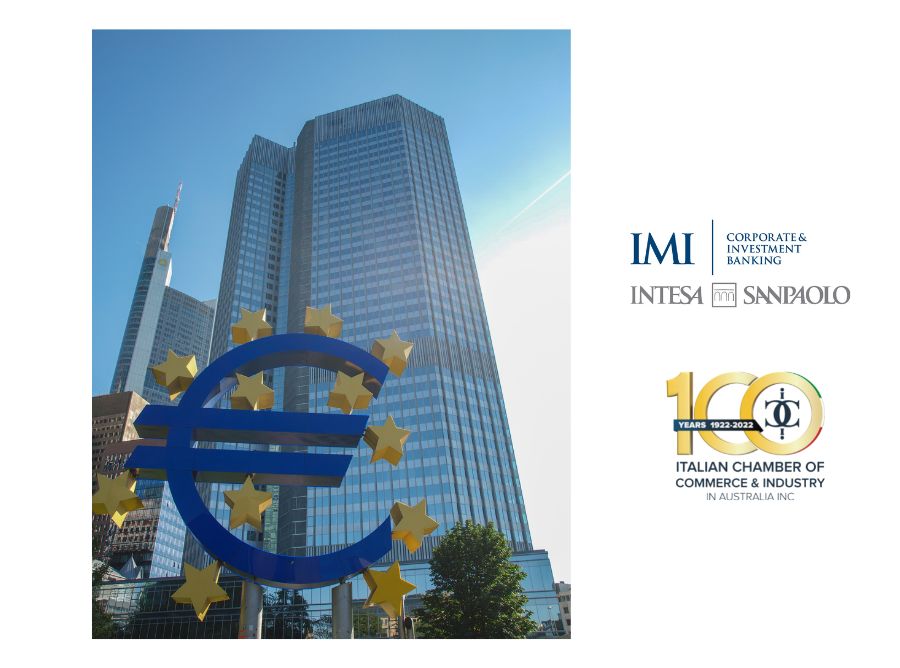 The ECB has released the flexibility on PEPP reinvestments to contain the divergence of financial  conditions among euro area countries. In addition, it envisaged the implementation of a  structural solution: probably an SMP-type mechanism, with access conditional on the fulfilment  of minimum conditions and sterilisation of liquidity effects. This development should facilitate the  normalisation of official rates in the coming months. 
The FOMC comes to terms with reality: all-out rate hikes to tame inflation. The June meeting  marked a new turn in monetary policy, with a 75pb increase and a signal that hikes will remain  "expeditious" until there is "compelling evidence that inflation is moving down". The Fed  recognizes the need for restrictive monetary policy to bring inflation back toward 2% and expects  growth to slow and unemployment to rise significantly. Since inflation is also influenced by factors  outside the central bank's control, an overshooting on rates and a recession starting in the 2023H2  are events with significant probability, close to 40%, in our view.
Read more here: https://lnkd.in/dpQw8q3u