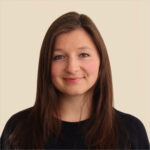 Rachele has extensive experience in fostering business, institutional networks and promoting Italian companies and bilateral trade abroad.
Rachele joined the team in Sydney in 2016 after working at the Italian Chamber of Commerce in Tokyo for 5 years. Rachele is from Milan and is the first female Secretary General of the Italian Chamber of Commerce and Industry in Australia.
She has been selected as Emerging Leader for the Eu-Australia Leadership Forum 2018-2019, and Finalist as Non-For-Profit Executive of the Year 2020 by CEO Magazine.